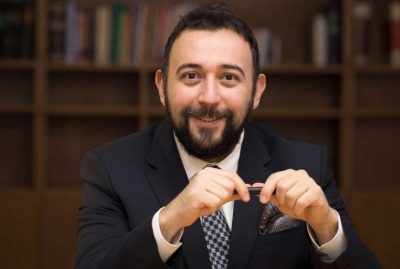 D. LEVENT YILDIRIM
Attorney at Law / Partner
Corporate and Commercial Law
Energy Law
Transportation Law
Labor Law
E-Commerce Law
Education
İstanbul Ticaret University Law Faculty (LL.B, 2014)
Boğaziçi University School of Applied Disciplines Tourism Administration (B.A., 2005)
FMV Nişantaşı Işık High School (Diploma, 1999)
Admission
İstanbul Bar Association
Language
English (Fluent)
German and French (Basic conversational)
Biography
D. Levent YILDIRIM completed his first undergraduate education at Boğaziçi University, School of Applied Disciplines, Department of Tourism Management. Boğaziçi University's multicultural and evolving structure, and the fact that undergraduate education is concentrated in management-based courses, has earned itself the virtues to open many doors in future business life.
Later he graduated from İstanbul Ticaret University Faculty of Law, completing his legal internship, especially in a well-established office with thousands of files in all procedures of enforcement and bankruptcy law.
D. Levent YILDIRIM has a wealth of experience and know-how in the conduct of trade companies' execution of enforcement proceedings arising from commercial disputes and the necessary legal initiatives for suspension of bankruptcy so that the capital companies and cooperatives can be deprived of the wake of the bankruptcy.
In the field of labor law; he conducts the organization of recruitment and workplace enforcement procedures in order to minimize disputes that may arise, the follow-up and finalization of the dispute in detail, and the submission of procedures and proposals to the companies to eliminate such disputes.
D. Levent YILDIRIM has experience in the preparation of lease agreements for individuals and companies, termination of lease agreements, disputes arising from any kind of lease agreements.
D. Levent YILDIRIM is knowledgeable about the resolution of disputes arising from the family and inheritance law of individuals. He has gained experience in the proposal and implementation of appropriate solution methods by bringing the parties together.
D. Levent YILDIRIM specializes in the information sector especially in the start-up phase, investor meetings and exit strategies. In addition to the legal knowledge related to electronic commerce, he also has competent knowledge in application field.