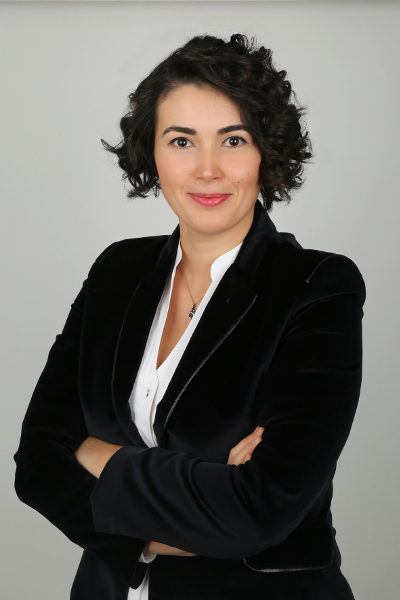 PERİHAN SELÇUK MAHMATLI
Off-counsel
Corporte law
Energy law
Capital market law
Competition law
Labor law
Education
İstanbul University Faculty of Law, Private Law Ph.D. Program (2015-)
İstanbul Bilgi University Faculty of Law, LL.M. (2015) (full scholarship)
İstanbul Bilgi University Faculty of Law (2012) (full scholarship)
Admission
Istanbul Bar Association
Language
English (Fluent)
Biography
Mrs. SELÇUK MAHMATLI has a vast experience in the general assembly and the board of directors of companies, especially publicly held companies. She completed law master program with an academic research on "Representatives of Shareholders in General Assembly". She was accepted Ph.D. program in İstanbul University of Law Faculty Private Law in 2015 and she has been drafting her Ph.D dissertation, in the light of "Exit Rights of the Shareholders and Contribution to the Exit in Limited Liability Companies", since 2018. Also, she had conducted the research for 6 months of her thesis at Max Planck Research Instute based in Hamburg Germany.
Mrs. SELÇUK MAHMATLI is holder of Capital Markets Activities 1-2-3 Licenses and the Corporate Governance Rating License, which are awarded by the Capital Markets Board. She is competently experienced in the preparation and implementation of contracts with the energy investment suppliers; especially the public companies whose shares are traded in the stock exchange fulfill the obligations of the Capital Markets legislation.
Mrs. SELÇUK MAHMATLI is particularly experienced in the execution of application and notification procedures (particularly Competition Authority, BIST, Banking Regulation and Supervision Agency and incentives) that should be made to the related public institutions and organizations of companies with foreign capital.